Welcome to the KidsXpress Community!
Australia's vulnerable children need a hero like you.
Our wonderful community is a collection of kind-hearted and inspired individuals, groups and businesses, collectively working together with the purpose of creating a better life for Australia's most vulnerable children.
Through your generosity and compassion, KidsXpress will be able to support more children living with the impacts of toxic stress & trauma.
You're doing something AWESOME and so you should feel awesome doing it!
That's why we're bringing out the fun in fundraising. Please find below some simple & helpful resources to get you started, have fun and make a big difference to the lives of children in need.
HELPING KIDS THRIVE
At KidsXpress we embrace children's natural sense of playfulness, curiosity and their desire to connect with others, to help them overcome their traumatising childhood experiences.
We inspire children to create a better future for themselves, their families and communities.
Be Inspired - Watch Danny's Story
Contact Us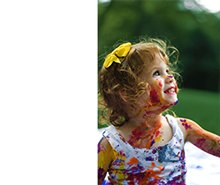 THANK YOU FROM ALL OF US AT KIDSXPRESS